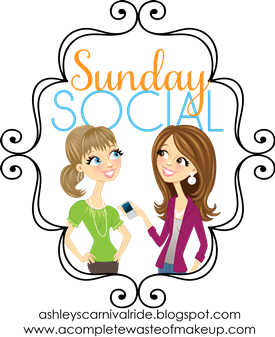 This week's questions are all about our favorite parts of the Holiday Season!
1. What is your favorite Holiday Season Tradition?
I love getting together with our family! We always go to the Hanging of the Green that takes place the first Sunday in December and has a precious Christmas Program filled with adorable children dressed as lambs, cows, shepherds, wise men, angels and of course Mary, Joseph and Baby Jesus. It always promises cute moments, whether the little lambs wander away or they sing at the top of their lungs, it is a great way to remember the excitement of children learning about our Savior's birth!
Here's a picture from last year's service.
2. Do you have a certain Holiday Movie you watch more than others? If so, what is it?
We always watch National Lampoon's Christmas Vacation any time it's on television. I own the DVD, but it's not the same. The best part is Cousin Eddie and his Dickie drinking eggnog out of the moose mugs!
3. Show us your favorite decoration or Pinterest decoration you wish you could have.
I decided that this year, I wanted to make a garland. I had so much fun picking out all of my embellishments at Hobby Lobby...even with 50% off all the Holiday items, I did some damage! It was so much fun to do, and I loved how it turned out!
Here's how our tree turned out this year! As you can see, Chandler was very excited with the results!
4. What is your favorite Holiday song?
This is a hard one! I love Eartha Kitt's version of 'Santa Baby' and anything by the Rat Pack is wonderful!
5. What is your favorite Holiday dessert?
I love to bake and I've almost mastered the Chipped Walnut and Chocolate Chip Cheesecake...I've made them the last few holidays and have so much fun baking them while watching Christmas movies!
6. What's on your wishlist this year?
1. Favorite Holiday Movies/TV Specials?
2. Do you do any volunteering during the holidays if so what? If not what would you do?
3. Favorite toy received as a Child for the Holidays?
4. What was your must have item in high school for the Holidays?
5. Item you begged for the most and never got?
6. What do you do on Christmas Eve? If you are Jewish what does your family do for Hanukkah?