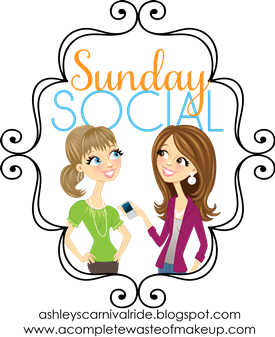 This is a fun post this week! We're talking all about one of the most personal accessories...the purse! Your purse is such a part of you. I carry mine everywhere and I always try to be prepared :)
This week's questions:
1. Favorite handbag you've ever owned:
I'm obsessed with my Coach Gallery Tote. I've literally carried it so much that I'm sure people are excited to see me with something else :) It's just a great sized bag and since it's brown leather, it's very easy to

keep clean and looking great!
2. Dream handbag you lust over:
I'm in LOVE with the Alexander Wang "Jamie Chastity" leather handbag! It is so great for fall!
3.
Daily essentials in your purse or work bag:
4.What's in your purse(with pictures):
There are several "Inspiration" journals and our hand-carved stag stamp that I made for our Letterboxing adventures, along with an ink pad and our log book. This is such a fun hobby to have, and if you like the whole Treasure Hunt thing, you should definitely check it out!!! Here's a good place to get started:
Letterboxing.org
This post made me realize that I have entirely too much lip product in my bag...however, I don't think you can ever be "too prepared." My trusty Coach makeup bag and wallet help me keep the chaos organized. I keep Purell wipes on hand, because you just never know :) I also have to keep hair ties, nail file and my Ray Bans with me at all time.
Next Weeks Questions:

1. What is your dream job?
2. If you had just won the lottery and didn't need to work for money, what would you do with your time?
3. When you were a kid, what did you want to be when you grew up?
4. What piece career advice would you give to someone just starting out in your field?
5. Biggest Pet Peeves either in life or in blogging or at work
6. Biggest Fears

Have a great week everyone!