I love any excuse to have a Viewing Party, and Sunday night's Academy Awards proved to be an interesting program. Between Seth MacFarlane's controversial hosting and poor Jennifer Lawrence's awful "Slip'n'Fall," there was something for everyone. (Can we please stop referring to her as "J.Law?" It's horrible!) I decided the occasion was the perfect opportunity to reflect on some of my favorite dresses from years past.
I remember the lovely Cate Blanchett received a lot of flack for this Givenchy dress from 2011. I always loved it and thought it was so interesting. The color was very unexpected for an Oscar gown. Her simple jewelry and hair let the details of the dress stand out.
Chloe Sevigny is known for her outrageous and non-conventional fashion choices. I love the fact that she doesn't try to stay within the Hollywood standard of beauty and always lets her special style speak for itself. This Yves Saint Laurent dress she wore in 2000 was different from her over the top choices, but I think that was the point. It was unexpected. She looks like a screen siren from the 1930's. Her dark red lip and statement necklace are exactly what this elegant gown needed.
I've always admired Diane Kruger. She is gorgeous and her style is unique. It was hard to decide which of her past Oscar gowns was my favorite. I finally chose this awesome Elie Saab from 2006. I love the ruffles and lace detail.
This lovely silver and white Jean Paul Gaultier dress that Marion Cotillard wore in 2007 was the perfect pick for the actress' big night. She won the Oscar for Best Actress and Best Dress! The scalloped details give this dress a true mermaid feel. I love it!
How gorgeous is Penelope Cruz? She always seems to choose the perfect dress! I love this blush Atelier Versace gown she wore in 2007. She can do no wrong.
Michelle Williams. Nothing more really needs to be said about her Vera Wang dress from her nomination year in 2006. That was when she had Heath and all seemed right in the world. If only she had won. Probably my most favorite of all time!
This awesome lavender gown from Elie Saab was the reason Mila Kunis stole the show on the Red Carpet in 2011.
Natalie Portman's Lanvin gown from 2005 has always been a favorite of mine. It has a Grecian goddess feel to it. The color is unexpected and the details gorgeous.
Stacy Keibler's gold Marchesa was the perfect way to honor the Golden Guy himself. I love the rosette on her hip. (Aren't we all a little surprised that she's still on Clooney's?)
I've always loved the choices that Zoe Saldana has made in the past. This awesome 2010 gown from Givenchy Haute Couture was amazing! The bodice is lovely and she was rocking the ombre trend well before everyone stopped covering up their roots!
And last but not least, can we all pour out a glass for the Golden Couple of the mid-90's? Let's all think about what could've been. Brad and Gwyneth were everything at the 1996 awards. Too bad we never got to see their glorious offspring. It's also a shame their matching cropped hair ended with their relationship!
Here is the always gorgeous Gwyneth in Calvin Klein.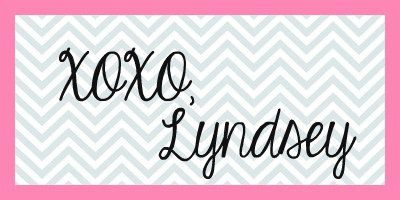 a Rafflecopter giveaway